Elle Martini » Writer/Director/Producer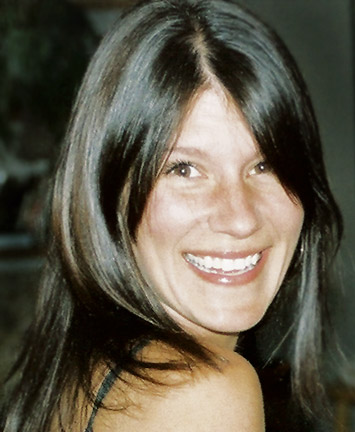 Elle Martini is a writer and director based in Portland, Oregon. After moving to various cities across the United States for ten years, Elle settled down in Oregon to begin translating her fictional works to the screen. While earning an MA in film at the University of Oregon, she wrote and directed several short films. One of her films, Crossing the Abyss: A Journey From Auschwitz to Oregon, aired on Oregon Public Broadcasting in 2005 and earned her an Emmy nomination by the National Academy of Television Arts and Sciences. In 2008, Elle completed her most recent short film, person, place or thing, with the help of Film Action Oregon's Women's Vision Film Grant. person, place or thing continues to travel the festival circuit where it most recently picked up awards for Best Actress at HollyShorts, Best Short Film at ACE Film Festival, and Best Short Narrative at Portland Women's Film Festival.
Elle is currently writing the feature-length version of person, place or thing.
Dawnn Pavlonnis » Producer
Dawnn Pavlonnis first found herself behind the camera as a casting assistant. Within a short period of time she became an assistant to the award-winning director Gus Van Sant. Currently working as a Production Manager and an Assistant Director, Dawnn spends her time between national commercials and independent feature films. In 2007, Dawnn opened her own production company, Golden Greek Cinema, which has enabled her to start producing projects of her own.
Brandon Trost » Director of Photography
Brandon Trost is a fourth generation filmmaker and has worked in the film industry for his entire life. Raised on sets, he began young, as an assistant for his father in the craft of special effects.
Brandon enrolled in the Los Angeles Film School to pursue his passion of film. He developed a personal style and aesthetic while studying under Academy Award winning/nominated cinematographers such as William Fraker, Ralph Bode, John Alonzo, and Michael Barrett.
This experience shows in his work with more than fifteen feature films and over eighty short films under his belt. Recent films he has shot include One of Our Own starring Matthew Lillard and the Sundance Film Festival selection The Salon starring Vivica A. Fox and Terrance Howard. Brandon also shot SXSW premiere film He Was a Quiet Man starring Christian Slater, William H. Macy and Elisha Cuthbert for which he won an award for Best Cinematography at the Newport Beach Film Festival. Brandon will shoot Lakeshore Entertainment's Crank 2: High Voltage this April.
Corrinne Theodoru » Editor, Script Supervisor
Corrinne Theodoru is a film editor and script supervisor. With experience in narrative and documentary features, trailers, short films, and commercials, her work has screened in such festivals as South by Southwest, Cinequest, the Los Angeles Film Festival and Chicago International.
She has worked on projects including Behind the Mask: The Rise of Leslie Vernon, My Name Is Bruce and In Good Company: Josh Ritter Live in Dublin.
Zoe McLellan » Lead Actress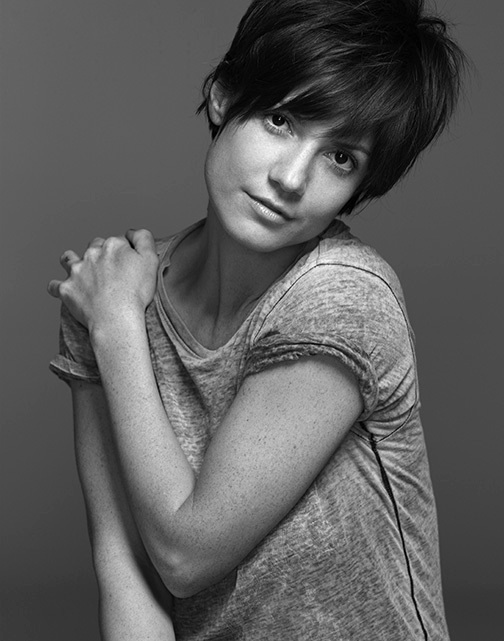 Equally successful on stage and screen, Zoe McLellan can be seen playing Lisa George on the ABC Fall drama Dirty, Sexy Money. The show has garnered rave reviews and the all star cast show has already been picked up for another season.
No stranger to television, McLellan is well recognized for her role as a series regular on JAG, and recurring roles on NCIS, Sliders and Star Trek: Voyager, to name a few. Recent film roles for McLellan include lead roles in Dungeons & Dragons, Total Stranger, and Stonebrook. She was also featured in Conversations with God, Inventing the Abbotts, Mr. Holland's Opus, and Imaginary Crimes. She has most recently completed work on the indie film Reunion. McLellan also can be seen starring in the upcoming film short release Person, Place or Thing which is playing at numerous festivals throughout the country.
She has been on stage acting in such plays as Very Truly Yours, Motherlove, and Control Freaks since the beginning of her acting career.
Zoe has recently written and recorded her first song Angels and Apples and often performs in the Los Angeles based cabaret show L'effleur des Sens. She will be performing in the upcoming show What A Pair playing at the Orpheum Theatre in Los Angeles on June 8th, 2008.
McLellan currently resides in New York and Los Angeles.
Robert McKeehen » Actor
After 20 years in television as a writer, producer, director and editor, Robert returned in the mid 1990's to his passion for performance. Robert's acting credits include film roles, (Blind Mice, Kicking Bird, What the Bleep Do We Know?) Portland area theatre performances (The Glass Menagerie, The Foursome, Spinning into Butter) and numerous regional and national television commercials. His writing credits include the film The Quietness of Copper and the television pilot episode of The Head Table.